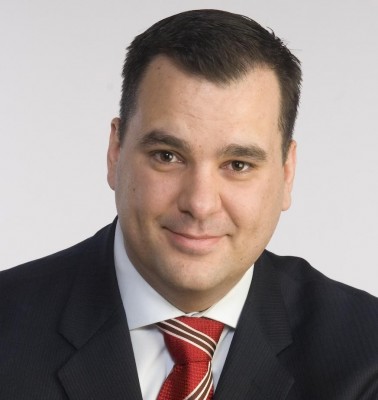 This is Canadian Heritage Minister James Moore. It has to be said, in the context of the current political realities, he is probably the best friend the Canadian arts community could ask for at the moment. A few days ago, in the wake of the government's announced funding cuts to the Literary Press Group (see the blood-referencing post, below), he might have been the most hated man in CanLit. He was a turncoat, doing the bidding of the cutthroat Harper Government, gutting the community that had come to view him as something of a supporter. But that's all changed.
Today, the Honorable Minister announced that he was stepping in and reversing that decision (which may not have been his in the first place). The funding to the LPG has been restored. Moore apparently heard the outcries of Canadian publishers and writers, and he acted swiftly. It's an astonishing turn of events. Though it's a policy decision that's frankly more in keeping with the minister's earlier decision to maintain the funding of the Canada Arts Council. And now Mr. Moore is the love object of a few thousand beating hearts in Canada's literary community.
You're our beau, James Moore. Maybe you always were.
(Update: And yes, I know this is one small positive in the midst of the Bill C-38 ugliness. But that's not Moore's ugliness, so let's give him this one.)