There was plenty of enthusiasm — and coffee and cookies — in the Events Room at RHPL last Monday night. It was the launch of my four-month residency at the library — a "welcome tea" someone called it. And welcoming it surely was. Graciously introduced by library programmer Anete Ivsina, who has been instrumental in making this residency happen, I had a chance to tell folks about the circuitous path of my writing career, from the early days of banging out 30-second radio ads to, more than 30 years later, researching and writing a 500-page history of Canada's most infamous bootlegger and the undercover mountie on his tail.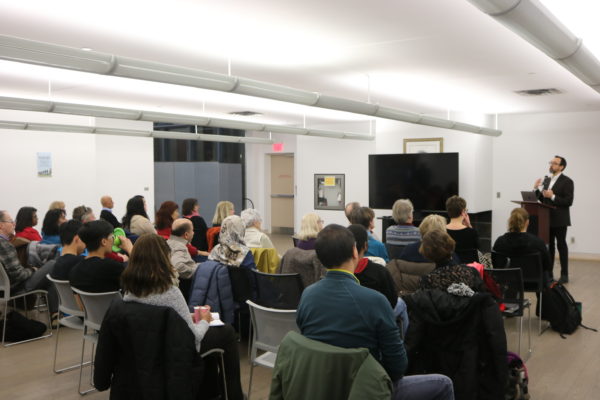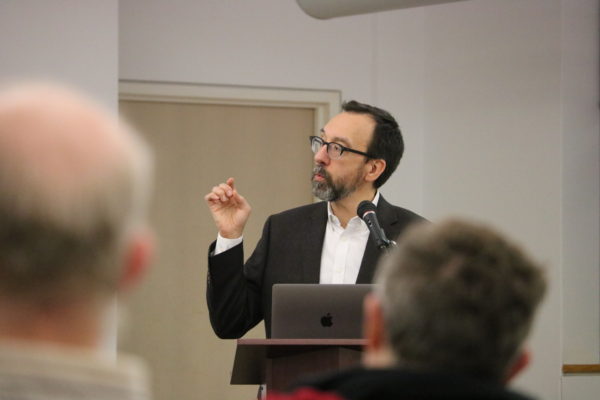 And I got a sense of the writing energy in the room. There were lots of people in attendance, with a lot of sharp, craft-oriented questions. That gives me a great feeling about the work to come, when I'll be reading submissions from Richmond Hill writers and meeting with them to discuss their work.
There's more information about the residency on the Library's own website.
And click here for a link to the manuscript submission guidelines.