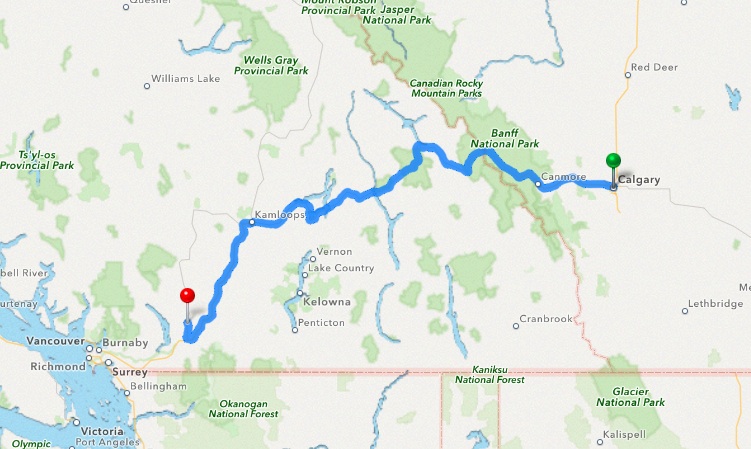 There are questions on this November night. So many questions:
What exactly is the weather right now in the Rocky Mountains?
What do you pack when you're going to meet W.P. Kinsella in Yale, BC?
Does the van we're taking to meet him have chains on its tires?
Wait, I should really back up here.
Sometime during the past summer I agreed to something, and it is only now becoming clear what exactly it entails: Packing for winter, and slipping into the bag somewhere a little spirit of adventure.
I still don't have all the details. Really, it's true. I'm packing for a plane trip, that will connect me to a cross-mountain drive in unpredictable weather, and I only have the foggiest notion as to why. But it seemed like a good idea, and it still does.
I'm doing it for Paul Quarrington.
Several years ago, Fred Addis, curator of the Leacock Museum, a national historic site in Orillia, ON, and one of the spiritual leaders of all things related to humourist Stephen Leacock, was  heading west to see Kinsella, famous author (among other things, one of his stories became the movie Field of Dreams) and former winner of the 1987 Stephen Leacock medal for a book called The Fencepost Chronicles.
Okay, that's a lot for one sentence. Forgive me, I'm in the middle of packing!
So, Fred was taking this trip, and Paul Quarrington got word of it. Paul, as it happens, won the Leacock Medal for Humour for his novel King Leary in 1988. He'd always wanted to meet Kinsella, an author he admired and felt a real kinship with, and he asked Fred if he could join him on the trip.
The plans were set, and then calamity struck. Paul became ill with lung cancer and died in January of 2010. He never got to meet Kinsella.
My own connection to Paul Quarrington is limited, but important to me. When I won the Leacock medal in 2011 I cited Paul as one of my inspirations. His novel Whale Music is one of my literary touchstones. And I had always admired his ability and willingness to spread his talents across multiple forms — he wrote fiction, screenplays and magazine stories, and excelled at all of them. It was the kind of versatility I aspired to, and I told him that once. Before I'd even begun writing fiction I declared to Paul at a party: "I want your career!" His response was typical Paul. "Well," he said, shrugging. "I'm using it at the moment."
Eventually I wrote my first novel, and I was able to lure Paul into reading it and writing an endorsement for it, something I'll always treasure. (If you've read my posts about winning the Leacock, you know all this, and I apologize for repeating myself.) We met a few times during book tours, and he was always someone I wanted to get to know better. And then it was too late.
At any rate, sometime during the summer, I became aware of a plan: Fred Addis was taking some of Paul Quarrington's ashes to the land of WP Kinsella. And several Leacock winners were joining him: Dan Needles, playwright of the Wingfield Farm series of plays, and medal winner in 2003 (for The History of Persephone Township from Pre-Cambrian Times to the Present), Joe Kertes, winner of the Canadian and U.S. National Jewish Book Awards for Gratitude and Leacock winner in 1989 (for Winter Tulips), and Terry Fallis, Leacock winner in 2008 and Canada Reads winner (for The Best Laid Plans).
It was Dan Needles who suggested I come along, and I knew I couldn't pass it up. We fly out from Toronto at 10 am tomorrow to Calgary. Then we'll board a van with unknown winter traction capabilities and drive through the mountains to meet Kinsella at Yale BC, where we'll participate in a group reading. And we'll be taking some of Paul's ashes with us.
I'll try to post a few updates of this adventure as it happens. And now if you'll forgive me — I have to finish packing!